Yes, I
am
combining two wonderful events into one amazing giveaway!
If you haven't been following along or if you're new to the blog, well, two very awesome things have happened recently!
I hit 300 followers!
and
I've signed with Spencer Hill Press to publish the sequel to my soon-to-be released debut novel, ELEMENTAL! The title of the sequel is FAE.
I am absolutely in love with the title and I wish I could tell you guys just how PERFECT it is.
Just trust me on this. It's perfect.
So in celebration of these two momentous events, I'm having a giveaway! (In case you couldn't tell already)
The prizes are:
A swag bag of splendiferous Elemental goodies! Including a signed Elemental t-shirt, a signed Elemental poster, an Elemental pen, and fire-related treasures that will remain a surprise.
AND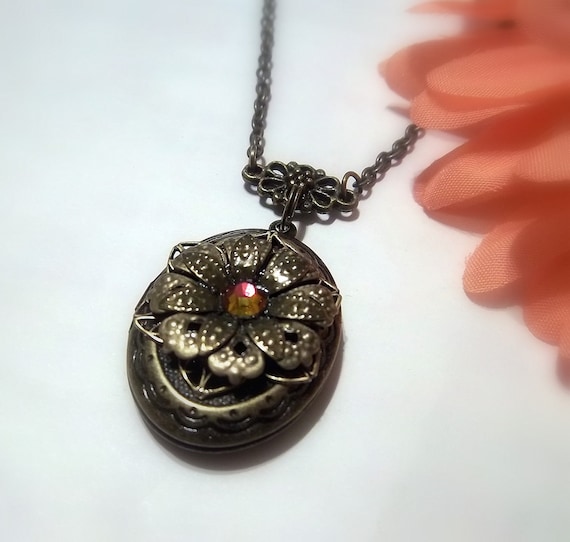 This locket!
I did a lot of searching and this locket CLOSELY resembles a very important piece of jewelry in Elemental. And it's totally one of a kind. I kind of wish I could keep it for myself. :o
To win, all you have to do is comment and spread the word! But wait!
There are other ways to get entries!
Comment* = 1 entry
Blog, tweet, share on FB about this contest* = 1 entry each (aka if you do all three, you get three entries, etc.)
Old Follower =2 entries
New follower = 1 entry
Put Elemental on your to-read list on
Goodreads
= 1 entry
And my favorite entry (one I hope everyone does):
Write a short story (under 1000 words) with this prompt: You're going about your normal day when something happens and you discover you have power over one of the elements = 10 entries
All short stories will be posted on this blog, so I really hope you do it! I'd love to see what everyone comes up with!
You have from
now until November 28th
to participate! I might even give a special prize to the person with my favorite short story. *Hint, hint* ;)
Good luck!
And please mention in your comment which things you are doing and add up the entries for me. Thanks!
(for those of you who tweet about this, please include #faegiveaway with the tweet so I can keep track of it)
*mandatory to be entered into the giveaway