Yes, I'm stealing from
Nathan Bransford
with the whole "you tell me" post, but I like it, so there. :P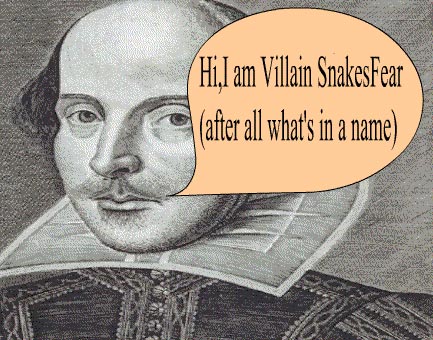 Over the past few days, I've gotten some comments regarding TALES OF MORCAH. Based on the title alone, some of you have assumed this new WIP is High Fantasy. I'm not going to tell you if you're right or wrong yet. First, I want you guys to take a look at the titles of all my WIPs, give me your gut impression, and then we'll compare it to their true genres.
Sound like fun? :D
ELEMENTAL
HANSEL AND GRETEL
TALES OF MORCAH
So, based on title alone, what genre would you guess for each novel?
...
...
...
...
...
...
Answers!
(must scroll over them to see)
ELEMENTAL--
soft sci-fi with paranormal elements (though the query letter only says sci-fi)
HANSEL AND GRETEL--
straight sci-fi (no paranormal, no fantasy)
TALES OF MORCAH--
Paranormal with touches of sci-fi (the query will say paranormal)
Were you close? If not, do you think you'd be disappointed if you picked up any of these books and found out it was different from what you were expecting?
How much stock do you put in a title?